Designing guidelines for ATMPs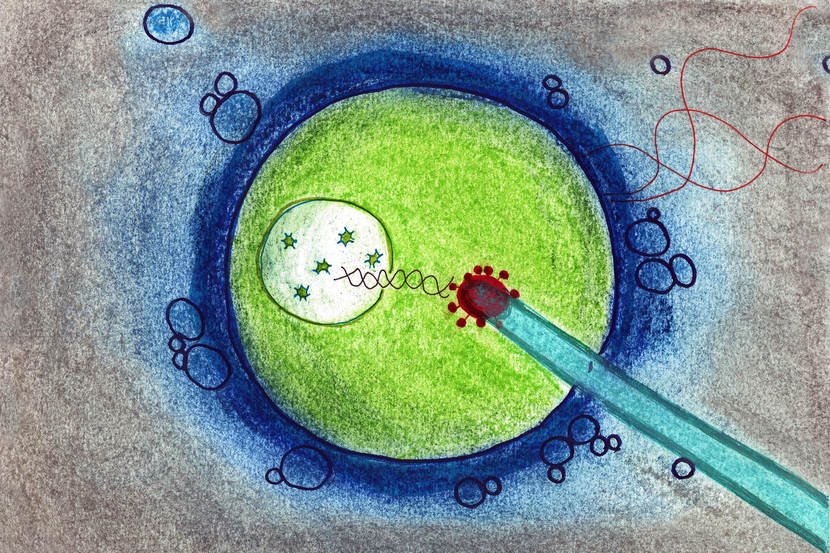 For the safety assessment of medicines, there are clear, strict rules specifying the use of animal studies. However, no such rules have yet been formulated for all kinds of new developments such as cell therapy and gene therapy products. These are known as Advanced Therapy Medicinal Products (ATMPs).
This offers an opportunity to reconsider human safety requirements from the perspective of the human body rather than the laboratory animal. This is the key focus of the project's activities. The RIVM and the Medicines Evaluation Board (MEB) will work with relevant international parties to explore how acceptance without the use of laboratory animals could be possible in safety assessments of ATMPs. The Directorate for Pharmaceutical Development of the Ministry of Health, Welfare and Sport is responsible for implementation
Current possibilities
Possibilities for the animal-free development of cell and gene therapy products (ATMPs) vary from product to product. The network wishes to examine what is already possible. This became apparent on 2 July 2019 during a meeting of the RIVM and MEB with parties involved in the product development chain, including representatives of companies and assessment bodies. 
The participants found that it made sense to search for a generic design for a guideline, on a case-by-case basis, that would eventually pave the way for human-relevant or animal-free testing of ATMPs. 
The picture below gives an impression of the subjects discussed during the meeting.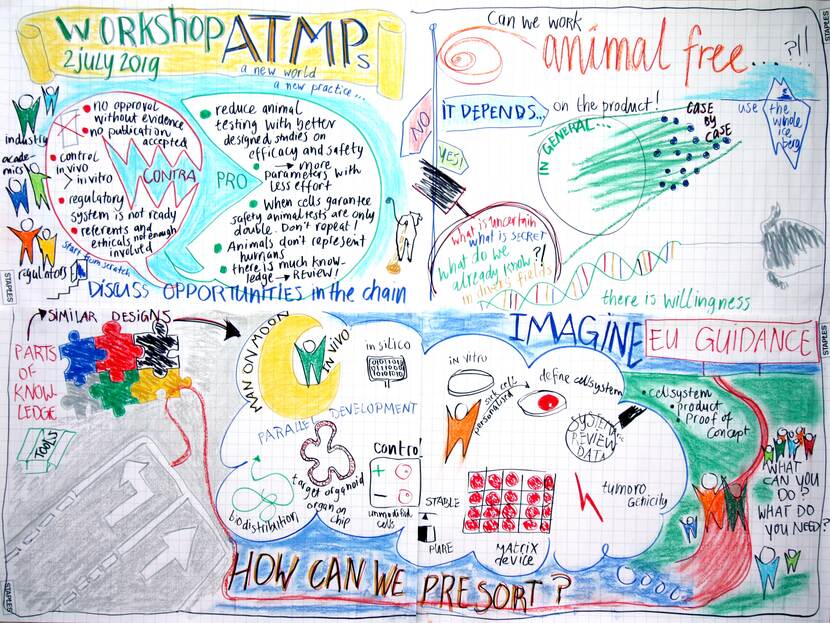 In 2021, a range of civil servants, scientists and businesses from various countries will be involved to identify innovations that have since become available and to examine the steps required to incorporate them in associated guidelines. Ultimately, the goal is to promote acceptance of animal-free innovations in ATMPs by the relevant bodies.