Humane4Animals roadmap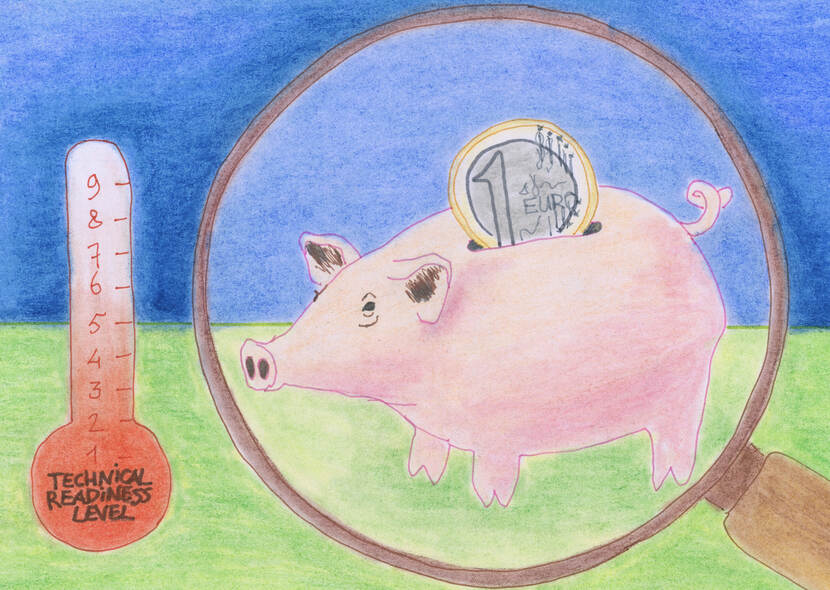 The Dutch Society for the Replacement of Animal Testing (Stichting Proefdiervrij) commissioned a study into whether starting entrepreneurs were succeeding in having their animal-free innovations financed in order to develop them further and ultimately bring them to market.
As long as the Technology Readiness Level (TRL) of a particular innovation remains low (in other words, as long as the innovation has not been sufficiently developed), it is uncertain whether the product can be marketed successfully. It was also found that animal-free startups in particular face a long payback period, expensive laboratory time and equipment. It is also complex to get an animal-free innovation validated by the authorities for market approval.
Private investors may therefore consider the investment risk in animal-free innovations too great. It became clear that a so-called 'valley of death' can occur in several phases in the development of a startup, such as the period between the orientation phase and the actual funding application. The risk is also seen among fast-growing startups with commensurate working capital needs.
Some forms of financing seem promising, such as convertible notes that offer the startup an opportunity to obtain financing under conditions in which much is still uncertain. The creation of portfolios of projects is also being considered, allowing investors to spread their risks more. For the short and medium term, crowdfunding in particular looks like a promising form of financing. The EU is laying a foundation for this and certain lenders may want to invest their money in an animal-friendly way.
In order to make funding more accessible for animal-free startups, the Dutch Society for the Replacement of Animal Testing has drawn up a roadmap with the following routes:
a) better matching of startups and funders;
b) better availability and findability of funding;
c) increasing the knowledge and skills of animal-free startups;
d) increasing animal-free and other knowledge and interest among funders.