The Helpathon was developed in 2018-2020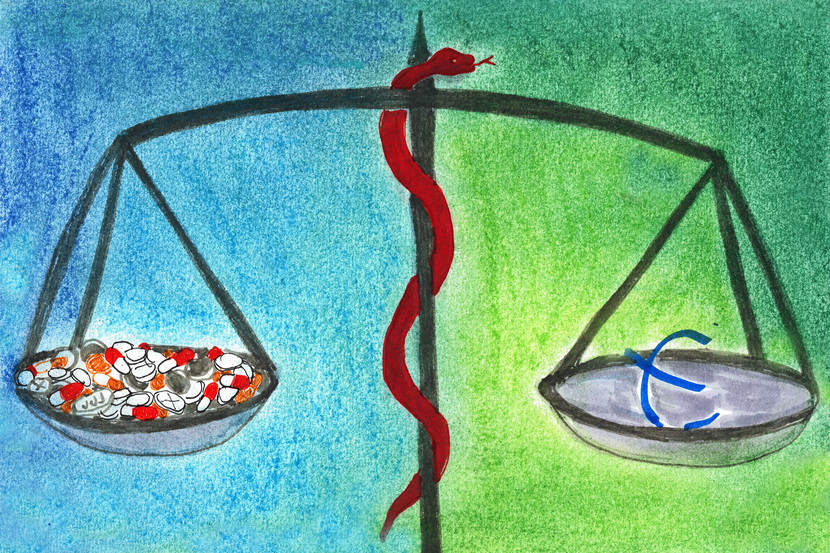 This network, in which various health funds participate, explores the requirements, guidelines, facilities and conditions that may help researchers switch to animal-free innovation. Animal-free innovation will be much easier when the forces of patients, citizens, health care professionals, researchers, funders and policy makers are combined. This is one finding of a progress report presented in January 2019 to a varied group of network participants and interested parties.
The report advises research backers to work towards the structural promotion of animal-free innovation in health care research. This can be done by defining an innovation strategy, reserving 'slow money' or indicating which research models to use and which not to use, for example. It is also important to organise coincidences in order to stimulate innovation. For the latter, this network developed the so-called Helpathon.
Organised coincidence
Not every scientist or researcher can identify immediate alternatives to animal studies for their own research. Medical scientific research has various phases and is complex. By means of a Helpathon, a mixed group of experts and relative laymen therefore considers a concrete request for assistance from a case 'owner'. In this way, research proposals can be converted into proposals with better alternatives without laboratory animals.
The Helpathon was developed by analogy with the Hackathon from the IT world. A Helpathon can be used for all kinds of complex issues. It is an exploratory, co-creative meeting that creates two days of scope for 100% animal-free pioneering. The chance of innovation is increased by organising coincidences in a specific format and letting participants determine the agenda of the meeting themselves.
Cases helped to progress
The first Helpathon took place at the Brandwonden Stichting (Dutch Burns Foundation) in November 2018 and concerned research into the depth of burns. The discussion of the case led to a public-private partnership: researchers from the Amsterdam UMC, burns researchers, burns care professionals and the company Pharming joined forces. They are using the latest in-vitro research models that innovatively simulate and examine the depth of the burn (and blood flow in the wound area).
The second was with the Hartstichting (Dutch Heart Foundation) in May 2019 on accelerating research into a vaccine against arteriosclerosis: the case holders now have their own cardiovascular research line at Leiden University. Another case related to the hypothesis that cell vesicles from milk might form a medicine for joint inflammation. It has now been confirmed that cell vesicles from cow's milk help against rheumatism. The case holder wishes to bring the medicine to the market in cooperation with business experts.
The third was online for TPI Utrecht in June 2020, focusing on liver research that the case holder funded with a Vici grant. A second case study concerns the structure of a Master's programme at Utrecht University on animal-free innovation. This Master's is now available.
The fourth took a hybrid form and was for the primate test centre BPRC in November 2020, about cross-correlation with 3D human models with liver, lung and brain research in order to gain a better understanding of malaria, tuberculosis and Alzheimer's disease.
The Ministry of Agriculture, Nature and Food Quality organised a masterclass for members of the broad TPI network, so that they can start using this tool independently. The Helpathon Masterclass with 12 participants, including 1 from Finland and 2 from the UK, was held in 6 online classes during September and October.