Creating a new assessment system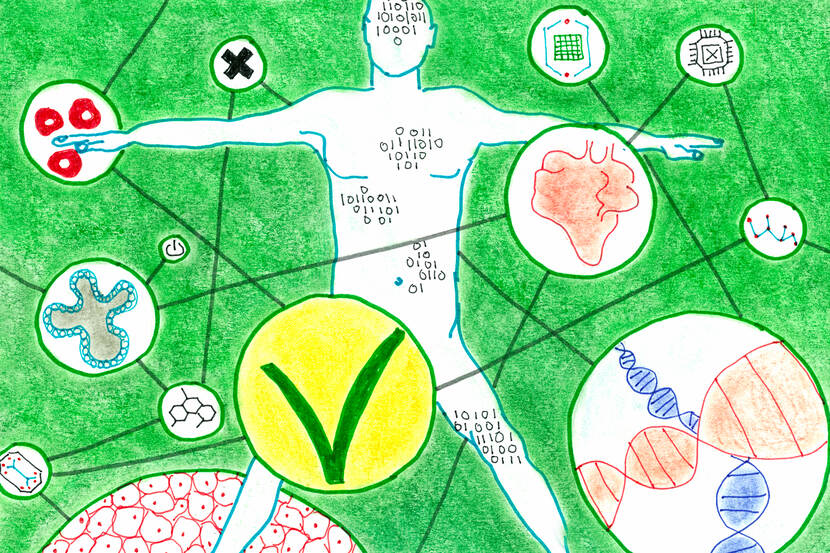 The National Institute for Public Health and the environment (RIVM) is working to develop a new safety assessment for chemical substances and medicines with animal-free innovations. In the long run, the aim is to no longer need data from laboratory animal research and to be able to assess on an individual level. The Virtual Human Platform project (article in Dutch) is an important step in this endeavour. In VHP4Safety, a large consortium led by Utrecht University and consisting of several universities, knowledge institutes, civil society organisations and companies is building a computer model of the human being.
The model will be populated with data from the fields of biology and toxicology, supplemented with information from various disciplines such as clinical data, biomonitoring and genetics. VHP4Safety is a co-creation in which all the parties involved gain experience and confidence in the new way of working.
Under the banner of TPI, the RIVM is coordinating this project with other things such as the inter-ministerial call for grant funding in the National Science Agenda. This Agenda also looks at innovation of the safety assessment. Alignment also takes place with plans for the EU Partnership for the Assessment of Risk from Chemicals (PARC), in which the Netherlands participates. This focuses on the efficiency and effectiveness of the risk assessment of chemical substances and products.