What can we do better without the use of laboratory animals?
This question is central to the partner programme for accelerating the transition to animal-free innovation.
What can we do better for the health of patients who need good medicines without side effects? What can we do better for the health of workers and consumers who must be able to use safe cleaning agents and paints? And what can we do better for the health of those living near factories and fields where safe production takes place?
Scientists, entrepreneurs and civil society organisations are increasingly aware of the opportunities for research and studies without the need for laboratory animals. They can also test new medicines or chemical substances for safety and efficacy using cells in a Petri dish, organs-on-a-chip, big data, artificial intelligence and computer models, for example.
The transition is therefore already a social reality. Although the transition is underway, it will not happen by itself. Since 2018, the Ministry of Agriculture, Nature and Food Quality has therefore been managing an alliance of 10 partners that wish to accelerate the transition.
How can we accelerate the process?
Animal-free innovation is a broad concept. Any new technique that is capable of providing a like-for-like replacement of an animal study is an animal-free innovation. However, it is also more complex than that. The innovation can focus on the entire process from invention and assessment to market access for medicines and other products containing chemical substances.
Even where animal-free research models have already been developed, they often have little validation, i.e. scientific and regulatory recognition. For animal-free innovations to be recognised as adequate, a reference other than 'animal procedure' is needed. The transition therefore also involves creating such a new reference, as well as improving confidence in this reference.
The current idea is that such a new standard and a mass of animal-free innovations could make animal studies increasingly superfluous. Along the way, we are facing huge, pervasive transitions that often come at a considerable cost in terms of both time and money. They require a change of culture, education and appropriate guidelines. In this way, we wish to work to improve both the welfare of laboratory animals and human health.
It is difficult to predict how the number of animal studies will decrease. Unfortunately, 'more animal-free innovations' does not equate to 'fewer animal studies'. As long as animal studies are carried out, attention to the welfare of laboratory animals is important alongside the reduction and refinement of animal studies. After all, not all research domains offer scope for the replacement of animal studies.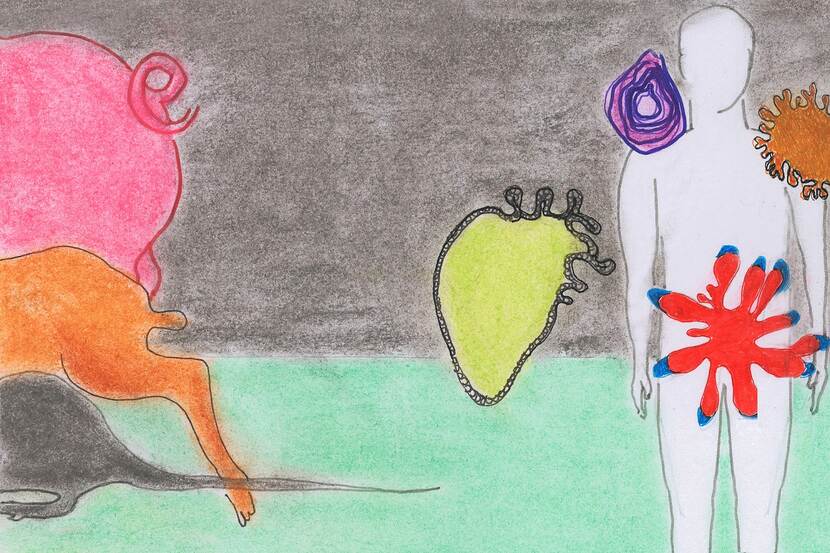 Deepening, embedding and broadening
The TPI partners wish to deepen animal-free innovation practices. They also want to embed in regulations what is already possible without animal studies. In order to take innovation further, it will furthermore be necessary to broaden the network internationally.
Hearing each other's stories and sharing knowledge will allow researchers, startups, research funders, test developers, assessment bodies, companies and policy makers to shift their boundaries. We will only be able to accelerate the transition to animal-free innovation in a harmonious interplay between all the relevant parties.
In the coming years, the 10 partners will:
share stories and conduct dialogue;
programme research tracks for breakthroughs;
measure using human models;
combine in-vitro models with AI;
create a new safety assessment;
learn about animal-free approaches from COVID-19;
formulate targets for animal-free education and research;
use tools that help to accelerate the process wherever possible, such as:
♦  the proper registration of research results;
♦  a measuring tool for animal-free institutes;
♦  logistics for getting vital tissue from the operating table to research labs.